Electrical devices, stores, robotic limbs, human tissues – What do these things have in common?
All of them can be PRINTED.
Thanks to 3D printing, printed electronics, Bioprinting, it feels like we can print out almost everything in our life. Aren't you curious about how is it possible and how will it change our life? Let's explore this together!
Touch Sensors, Printed
Let's start with the most commonly seen printed electronics – the touch sensors.
Printed electronics is a set of printing methods used to create electrical devices on various substrates. Printing typically uses common printing equipment suitable for defining patterns on material, such as screen printing, flexography, gravure, offset lithography, and inkjet.[1]
Transparent conductive films that have played a key role in touch technology must now be more than just transparent and conductive.
Carbon Nanotubes (CNT) Hybrid material is shaped for smart surfaces from touch screens on watches and mobile devices, to control panels in cars.
CNT Hybrid material is flexible, formable and/or foldable for manufacturing by screen printing. It also enables the integration of touch buttons into any curved or sculpted home appliance for enhanced user experience expected by today's consumers.
Next time when you see a touch sensor on a curved transparent surface (or a crystal ball), you know what's the magic behind.
Transparent Heaters, Printed
Modern safety and driver assist features in vehicles rely on optical cameras.
Optical cameras and AI processors are used to capture and produce real-time imagery data and map out the 3D environment which enable autonomous cars to distinguish a pedestrian from a bicyclist, a pothole or a roadblock.
All of these systems will need to remain active under all weather conditions, so as to keep their field of view clear from ice, rain, and condensation. CNT Hybrid material is a solution to this problem.
Such material is screen printable. The electric heaters printed on transparent film can provide the heat density required for these applications without wires. The heating film is capable of delivering up to 120oC and 3,000 watt/m2 in an even pattern. It's transparent and flexible so it can be integrated into curved glass surfaces such as headlights and rare windows.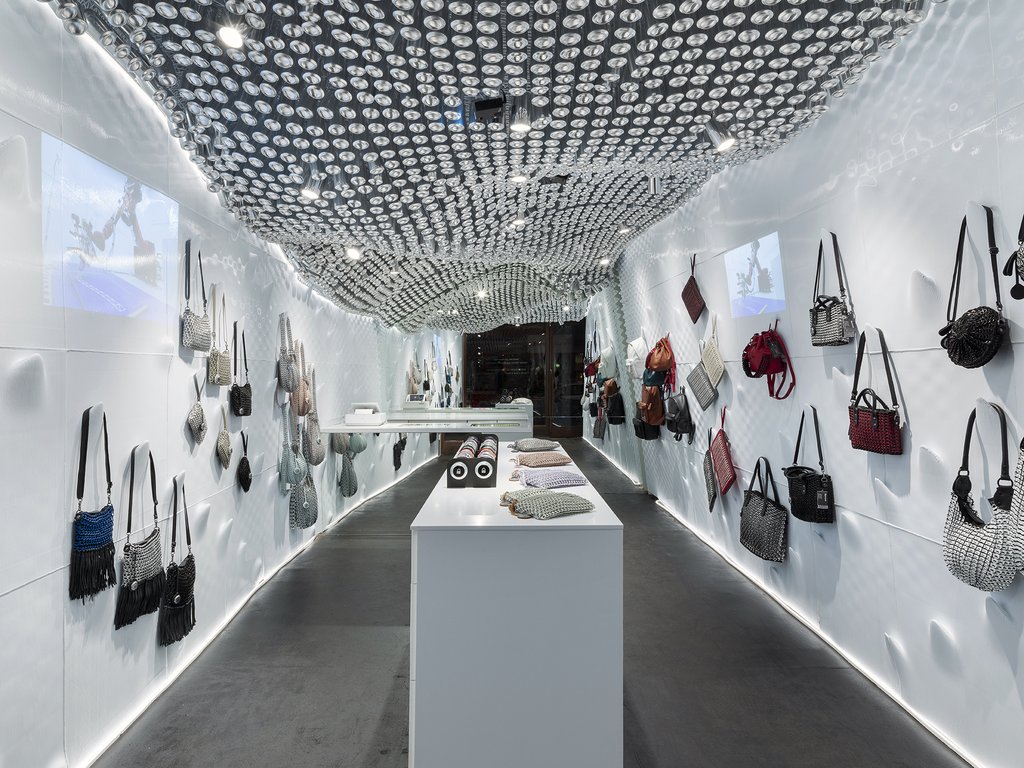 Source: Bottletop.com
Luxury Store, Printed
In our previous article about sustainable fashion, we mentioned the brand Bottletop. In fact, back in 2017, this sustainable luxury accessories brand opened its first permanent store on Regent Street in London, entirely printed in 3D.
The whole interior was printed from 60,000 recycled plastic bottles and 5,000 cans. There is a hanging canopy at the ceiling made from thousands of recycled soda that tops in a 3D-printed mesh structure, while the flooring is made from recycled tires.[2]
The shop has been called "the world's first zero-waste" store, boasts a futuristic, immersive environment that reflects Bottletop's commitment to sustainability, collaboration and technical innovation.
Bottletop sees the environmental opportunities in 3D printing. Through integrating 3D printing and recycling, the theme of the store keeps changing over time and becomes a real showcase of recycled paradise.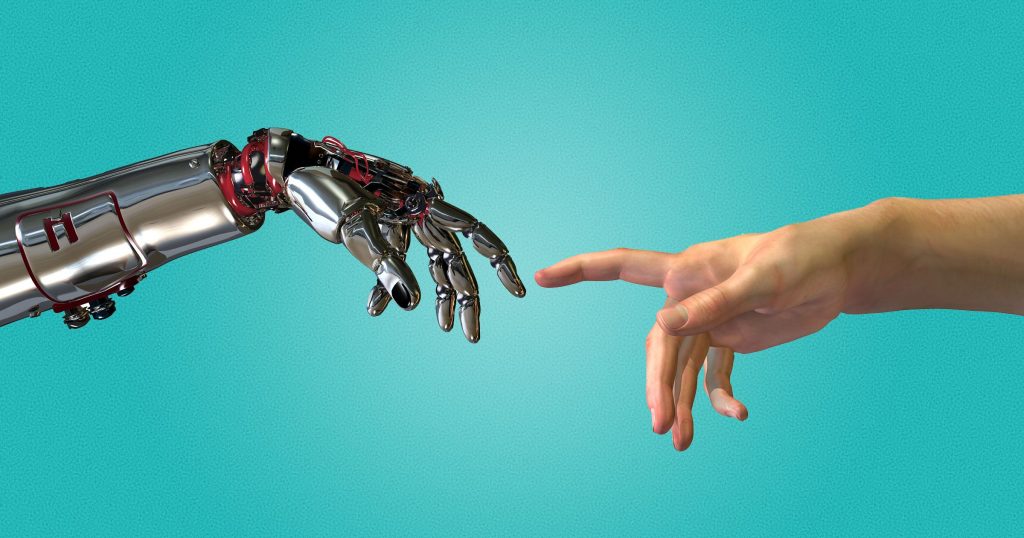 Source: estidevelopers.com
Robotic Limbs, Printed
TrueLimb is a customizable 3D-printed robotic arm developed by Unlimited Tomorrow, a company founded by Easton LaChappelle in 2014 when he was just 18 years old.
Easton made his first robotic hand out of LEGOs, fishing wire and electrical tubing when he was 14. Later when he met a 7-year-old girl at a science fair and learnt that her prosthetic arm cost USD 80,000 (and would need to be replaced when she outgrew it), LaChappelle was inspired to turn his prototype into a practical and affordable device.[3]
TureLimb from Unlimited Tomorrow is customised to match the shape, size and skin tone of the user. The company sends a 3D scanner to its clients which they use to scan their limbs., Within weeks the clients will receive a number of customised test sockets before ordering the final device.
The prosthetic arm uses sensors to read muscles at high resolutions and can be controlled with the mind. The limb feels like skin, and the finger fold the way a human hand does. And it costs only USD8,000.
Human Tissue, Printed
Printing kidneys, hearts, livers may sound like Sci-Fi stories, but maybe sooner than we expect, it will save hundreds of thousands of lives on the transplant lists.
Bioprinting is a branch of regenerative medicine currently under development. It's a 'biological' cousin of 3D printing. Although printing complex organs are not possible yet, printing human tissues such as blood vessels and tubes are totally achievable.
A bioprinter uses bionic: a printable material that contains living cells. The bulk of many bionics are water-rich molecules called hydrogels. Mixed into those are millions of living cells as well as various chemicals that encourage cells to communicate and grow. Bionics include a single type of cell, while others combine several different kinds of cells to produce more complex structures.[4]
We can already print relatively simple structures like meniscus. Bioprinted bladders have also been successfully implanted, and printed tissue has promoted facial nerve regeneration in rats. Researchers have created lung tissue, skin, and cartilage, as well as miniature, semi-functional version of kidneys, livers and hearts.
When could scientists replicate the complex biochemical environment of those major organs? Could we one day engineer organs that exceed current human capability? Maybe we'll get the answers sooner than we thought.
What else do you want to print if you can? Leave us a note in the comment or tell us on our LinkedIn page.
Reference List:
https://en.wikipedia.org/wiki/Printed_electronics
https://chainstoreage.com/store-spaces/bottletop-opens-first-3d-printed-store
https://ed.ted.com/lessons/how-to-3d-print-human-tissue-taneka-jones
https://events.ajc.com/event/design-for-all-easton-lachapelle-of-unlimited-tomorrow-pshxqq
---
[1] https://en.wikipedia.org/wiki/Printed_electronics
[2] https://chainstoreage.com/store-spaces/bottletop-opens-first-3d-printed-store
[3] https://events.ajc.com/event/design-for-all-easton-lachapelle-of-unlimited-tomorrow-pshxqq
[4] https://ed.ted.com/lessons/how-to-3d-print-human-tissue-taneka-jones
.
.