AFIM was founded in 2017 by a group of entrepreneurs and finance professionals, who are passionate about impact investment. The founding group, its associates and the advisors support us with management experience and business relationships with various partners in the world.
Since our inception, we have become a signatory to the United Nations-supported Principles of Responsible Investment (PRI) and the International Finance Corporation-supported Operating Principles for Impact Management (OPIM), a member of the Global Impact Investing Network (GIIN), and a certified B Corporation (B Corp). To further strengthen our identity in impact investment, we proactively approach professional organizations and academic institutions for joint research projects, speak regularly in industry conferences and publish articles on impact investment, ESG and sustainability topics.
Our management team is responsible for managing investment and operating our company. The Investment Committee, Risk Management Committee, Operating Committee are chaired by different managing partners to ensure proper segregation of duties.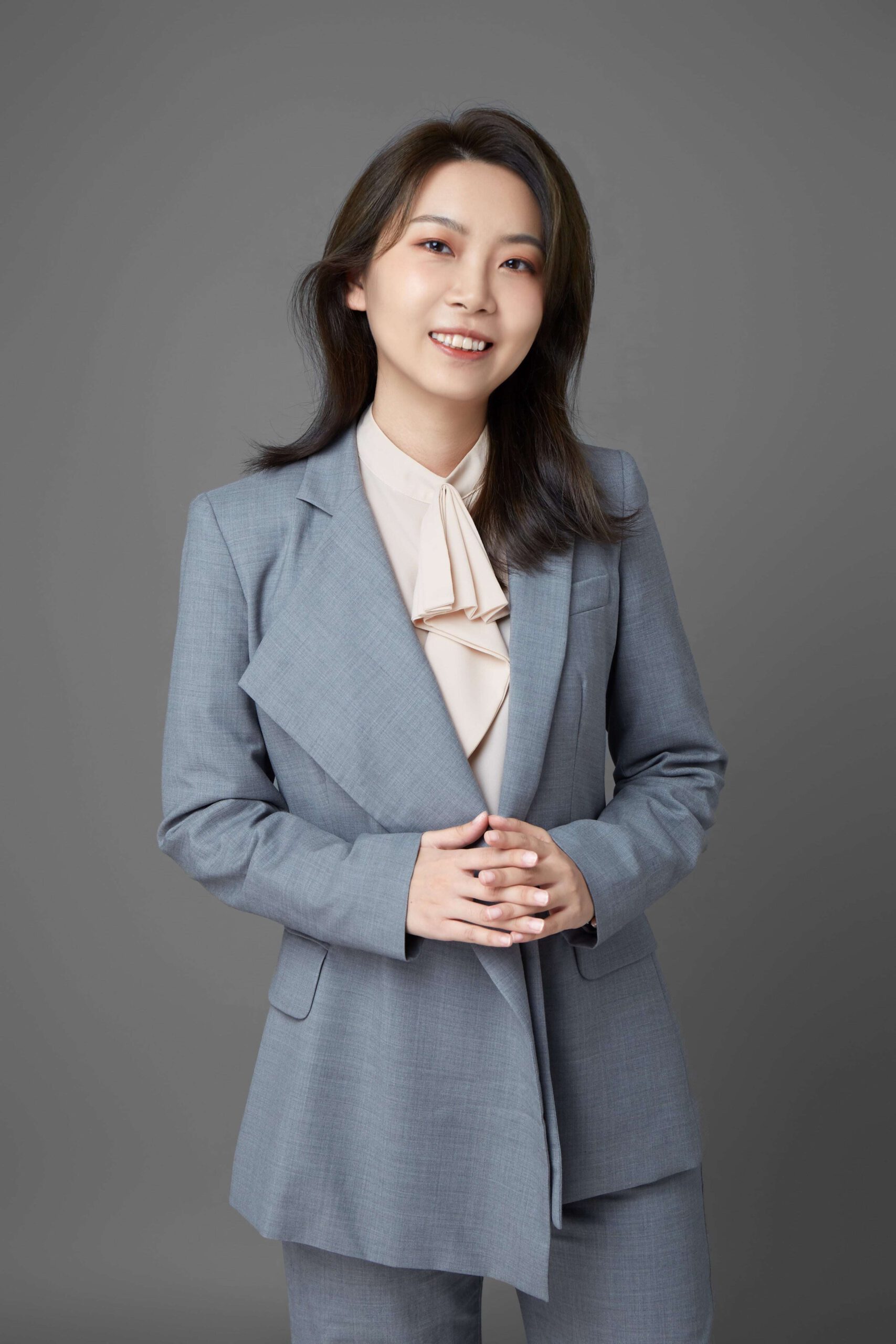 Catherine is a seasoned impact investor, a serial entrepreneur and a public policy advocate in sustainability and ESG. She founded the AvantFaire Group companies with a strong presence in China, Hong Kong and Singapore focusing on impact investing and providing impact solutions to professional investors. Her investment interest spans across a variety of themes from decentralized finance platform to sustainable fashion and other initiatives that create economic and social impacts. Catherine also holds strong connection to the regional sustainability development in Asia. She is very active in advocacy especially in China concerning environmental protection, climate change and carbon footprint, and is keen on building multilateral collaboration with both public and private sectors.
Prior to her work at AvantFaire, Catherine helped run her family business in Asia and managed various projects on the Belt and Road initiative. She also worked in prominent financial institutions in China and Canada such as Noah Holdings and Royal Bank of Canada and advised ultra-high net worth clients and family offices on investment and asset allocation strategies.
Catherine is passionate about promotion and education of ESG and sustainability, and frequently hosts seminars as the Chair of the Education Committee in Women in Finance Asia and in various green industry events. Her most recent play is hosting a finance channel in China social media platform aiming to bring general public's attention to environmental protection and green finance.
Catherine graduated from University College London with majors in economics and statistics and holds an MBA from the University of Toronto. She is keen on continuous education and is currently studying a master's degree in international relationship in King's College London and concurrently a graduate program in Chinese medicine in the University of Hong Kong. Catherine also has deep appreciation in art and culture and serves as an advisor to TESSA, an innovative artwork platform in Korea, and a director in the Hong Kong – Cambodia Advancement Association which promotes the cultural art of the country.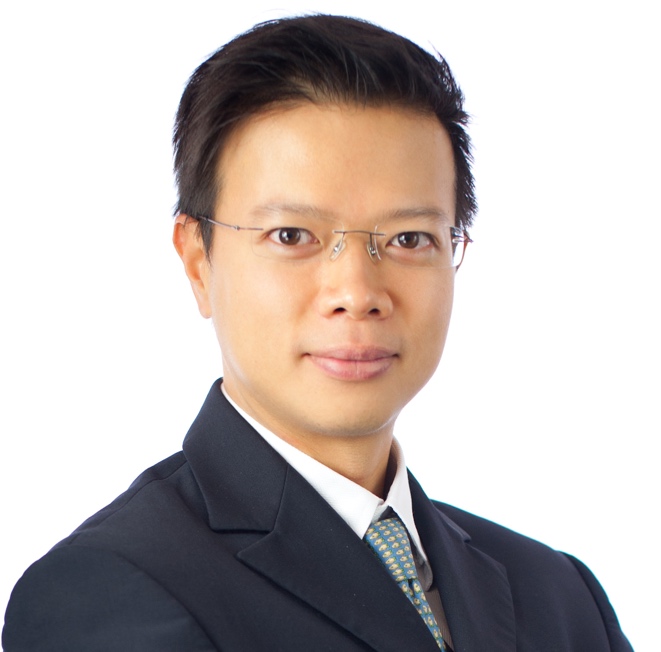 Ron joined AvantFaire in 2018 as a managing partner in charge of its research and risk management functions. He is a member of the investment committee in Hong Kong and the general manager overseeing the Singapore branch office. As an engineer by training, Ron focuses on the technology aspect in impact investment with particular interest in smart city themes and space technology application in relation to sustainability. Ron also manages his family office investment and invests in crypto assets, space technology ventures and equities in the semiconductor sector.
Ron previously worked for the Securities and Futures Commission in Hong Kong focusing on policy development and regulation in financial technology and crypto assets. Prior to his regulatory role, Ron held senior derivatives trading and risk management roles in various financial institutions including Standard Chartered, BNP Paribas, KBC, Nomura and Allianz/Dresdner.
Ron has mechanical and industrial engineering degrees from the University of Toronto and an MBA from the University of Western Ontario. He is currently studying a master's degree in space engineering in the University of New South Wales Canberra at the Australian Defence Force Academy. Ron also takes on advisory roles to further his professional engagement in areas with good development potential in Asia. He is currently an advisor to Smart Valor which is a decentralized finance platform based in Switzerland and a special advisor for Asian affair to SpaceFund which is a space technology venture capital company in the U.S.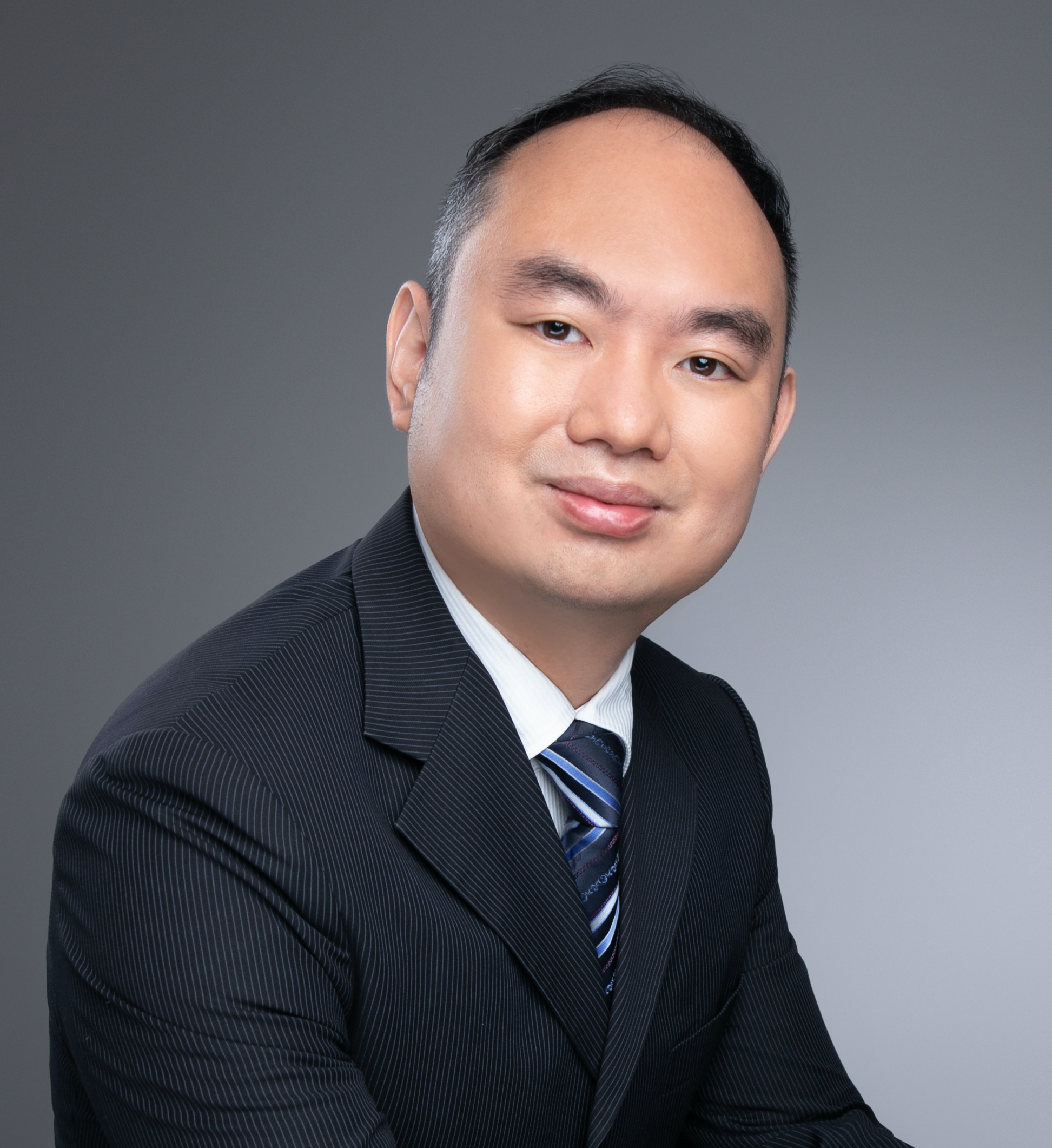 Joseph joined AvantFaire in 2017 as a managing partner in charge of investment operations in Hong Kong. He is a member of the investment committee in Hong Kong and the executive director of the Company. Born in an ordinary family in Hong Kong, Joseph has planted the root to help the underserved community and had served as the president in Rotaract, and embarked on the path to impact investment. He also has an entrepreneurial mindset and started his first IT start-up during his high-school times. With extensive experience in both IT and investment, Joseph focuses mainly on impact investments concerning information technology, healthcare, sustainability food, and financial technology. As a leader of impact investment, he also helps underlying portfolio funds to design KPIs and metrics for impact measurement and reporting.
Joseph previously worked for several licensed corporations, listed companies and a family office in Hong Kong focusing on investment management, and also private equity funds investing in health care, real estate, and information technology. Before his investment role, Joseph started his career in Deloitte as an auditor and as a financial controller in a pre-IPO company.
Joseph has a BBA degree in Accounting and Finance from the Hong Kong University of Science and Technology. He also takes on voluntary roles as a mentor in his Alma Mater and the CFA Society Hong Kong. He sits on the board of two listed companies – Carbon Neutral Development Group Limited (1372.HK) and Modern Chinese Medicine Group Co., Ltd. (1643.HK) as an independent non-executive director.
Our advisors include renowned veterans from the financial services industry and academic institutions in Hong Kong and overseas. The advisors meet once a year with the AFIM management team to provide strategic advice on our business.  Quarterly conference calls are held with our advisors to provide business updates and discuss opportunities and risks facing the company
Professor of Social Entrepreneurship, University of Oxford
Professor Alex Nicholls is the first tenured professor in social entrepreneurship appointed at the University of Oxford and was the first staff member of the Skoll Centre for Social Entrepreneurship in 2004. His research interests range across several key areas within social entrepreneurship and social innovation, including: social and impact investment; the nexus of relationships between accounting, accountability, and governance; public and social policy contexts; and Fair Trade.
To date Alex has published more than ninety papers, working papers, book chapters and articles and six books. Most appear in a wide range of peer reviewed journals and books, including five papers in Financial Times Top 30 journals. He is the General Editor of the Skoll Working Papers Series and the Editor of the Journal of Social Entrepreneurship.
Alex has held lectureships at a wide variety of academic institutions including: University of Toronto; Leeds Metropolitan University; University of Surrey; Aston Business School and the University of Oxford. Nicholls also sat on the regional social enterprise expert group for the South East of England and is a member of the Advisory Group for the ESRC Social Enterprise Capacity Building Cluster. He has been an Honorary Fellow at the Third Sector Research Centre at the University of Birmingham and a Research Fellow at the Centre for Social Impact, University of New South Wales. He also currently sits of the Board of several social enterprises.
Alex earned a BA (Hons), MA and PhD in English Language and Literature from King's College, London and an MBA from Lady Margaret Hall, University of Oxford.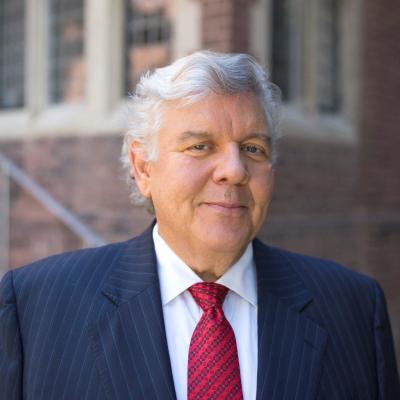 Professor of the Rotman School of Management, University of Toronto
Mr. Richard Nesbitt is an Adjunct Professor of the Rotman School of Management, University of Toronto, and chair of the Advisory Board of the Mind Brain Behavior Hive at the same University. Richard is now based in London, United Kingdom where he is working with the London School of Economics on the creation of a new research institute called The Inclusion Initiative at LSE dedicated to improving diversity and inclusion within industry.
Richard recently completed his tenure as CEO of Global Risk Institute in Financial Services, which is building a globally recognized research organization in the management of emerging risks.
Richard was previously the Chief Operating Officer of Canadian Imperial Bank of Commerce until he retired from that position in September 2014. He joined CIBC in 2008 following his more than 20 years of experience in the securities industry which included CIBC Wood Gundy from 1987 to 1997. From 2004 to 2008 Richard was Chief Executive Officer of the Toronto Stock Exchange, having joined TSX as President of TSX Markets in 2001.
Richard, who serves on a variety of corporate and community boards, was recognized in 2014 by the organization Women in Capital Markets with its Visionary Award. He also received the Queen Elizabeth II Diamond Jubilee Medal for community service, the Arbor Award from the University of Toronto for his work with the school, and the 2019 Lifetime Achievement Award from Rotman School of Management.
In 2017 Richard published a book (with Barbara Annis) titled "Results at the Top" on the issue of men's responsibility for gender diversity to improve their organizations (Wiley 2017). His new book (with Michael King) titled "Technological Innovation in Financial Services" will be available in early 2020 (UTP 2020).
Richard is an HBA graduate from the Ivey Business School at the University of Western Ontario and holds an MBA from the Rotman School of Management at the University of Toronto and a MSc from London School of Economics.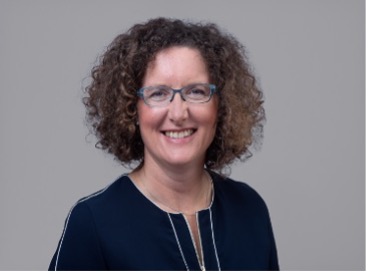 Founder and CEO of Beyong Finance Consulting Ltd.
Maud supports the GIIN with strengthening the impact investing community and building engagement with institutional investors in South East Asia. She brings over twenty-five years of experience in impact investment, international development and in the private and public sector to the GIIN.
Maud brings a track record of 12 years in ESG and impact investment in emerging economies. She grew successfully responsAbility in Asia Pacific, one of world's leading asset managers in ESG and impact investments. She led the investment team in private debt in financial inclusion and climate finance for 8 years before becoming regional director of Asia Pacific with teams in Hong Kong, Mumbai and Bangkok. She conducted more than 100 due diligences in SME banks and microfinance institutions, closed multiple deals and opened several Asian countries for investment, ranging from Indonesia and China to Samoa in the Pacific Islands. She also developed a network of impact investors in Asia Pacific looking at private debt and private equity as well as capital market solutions.
Maud started her career at the French Central Bank as analyst in charge of the financial rating of SME and large corporates, being then seconded at the French Banking Commission to prepare and negotiate banking regulations and then posted at the French Trade Commission in Hong Kong.
Maud is a very strong supporter of Gender lens investing. She led the gender diversity initiative at responsAbility and worked extensively on a gender bond initiative for Asia Pacific.
French and Australian citizen, Maud graduated in 1991 from Sciences Po Paris, with a major in economics and finance. One of her personal goal is to open minds to sustainable finance and she is frequently invited to speak in conferences. She has published several articles on microfinance, impact investment and ESG. She also serves as advisor and Board member in several companies, networks and NGO, including Alygne Inc in California and the French Foreign Trade Advisors in Hong Kong.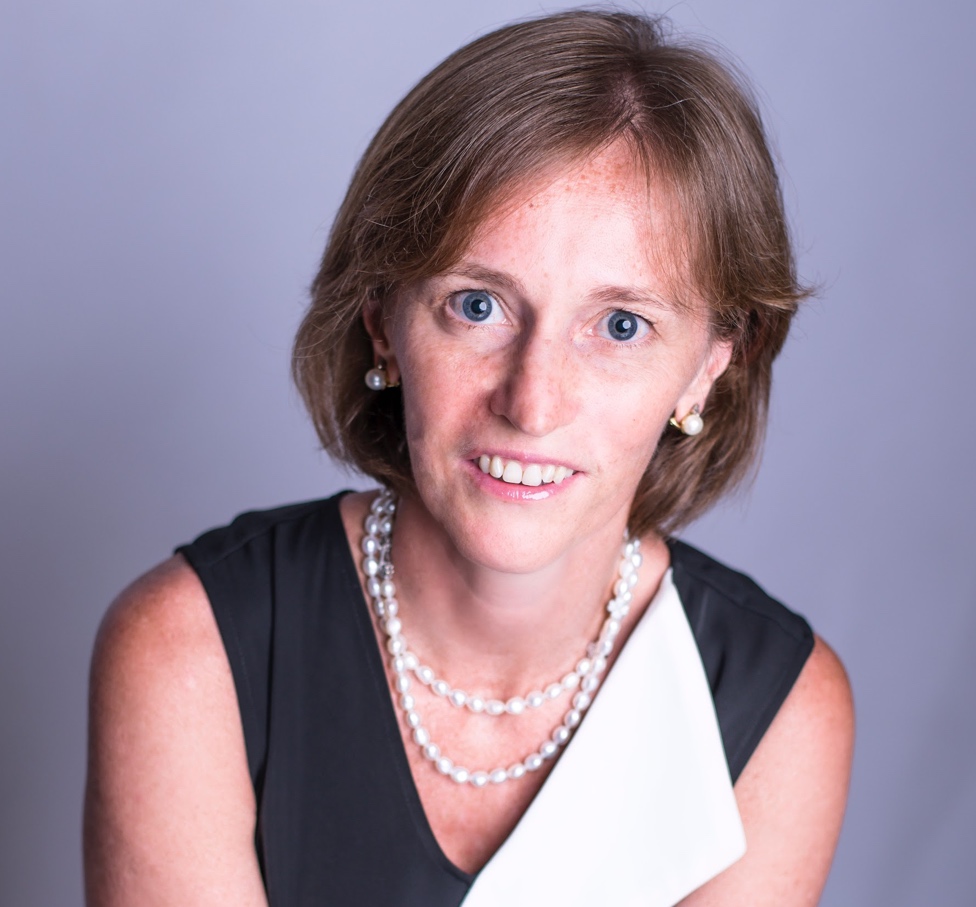 Head of Regulatory Affairs for Asia and Europe & CCO for Asia, Circle
Bénédicte is the Head of Regulatory Affairs for Asia and Europe & CCO for Asia for Circle, a Board Member of the Hong Kong Fintech Association and a Member of the Global Digital Finance Advisory Council. From 2012 to 2018 she was the Head of Risk and Strategy of the Hong Kong Securities and Futures Commission, from 2007 to 2012 she was a Managing Director at Credit Suisse, and before that she was an Executive Director at Goldman Sachs. She holds an LLM and MBA from the University of Chicago. In 2016 she was a recipient of the China Daily Asian Women Leadership Awards for people who are dedicated to entrepreneurialism, innovation and change.