(Picture: unsplash.com)
As we briefly mentioned in a recent post, climate change can impact people's lives in many different ways, including from a mental health perspective. A growing body of research demonstrates that changes to the environment we live in can affect our minds, which brings the attention to several aspects related to impact investments and what we do at AvantFaire.
Impact investments is a way of investing that is aligned with the United Nations (UN) Sustainable Development Goals (SDG), and a way to promote sustainable development, which has famously been described by the UN as
"development that meets the needs of the present without compromising the ability of future generations to meet their own needs"
(Source: United Nations General Assembly, 1987)
We are currently experiencing the consequences of developing unsustainably: scarcity of resources, inequality, poverty, and hunger. All these issues have repercussions on how people live and their environment, causing a variety of mental health conditions.
Climate change
An emerging body of works shows that climate change, one of the most threatening outcomes of unsustainable development, has severe effects on people's mental health. Both extreme events and long-term effects of climate change can have an impact on mental soundness.
Extreme events: these include heat waves, wildfires, and floods, and can affect individuals and whole communities that need to cope and respond appropriately to the implications of climate change. A large number of people exposed to climate or weather-related natural disasters experience mild or severe issues ranging from minimal stress and distress symptoms to clinical disorders and depression. Some of these issues are more likely to happen before the event, while others are more common afterwards. (Source: frontiers in psychiatry)
Long-Term changes: increase in temperature, increase in sea levels, and deforestation are all changes that occur slowly, modifying the representation of territories as known and lived by the populations. This modification of spatial and cultural aspects is not ideal as it implies changes of lifestyle that people might need to undergo. (Source: frontiers in psychiatry)
Growing inequalities as a result
As reported by the World Health Organization (WHO) developing unsustainably is
"detrimental to human health and well-being with high costs to the health system, society and the economy. Environmental health risks exacerbate inequalities between and within countries"
(Source WHO)
The link between people's well-being and the quality of the environment in which they live (their homes and the enlarged community) is affected by key issues such as air and noise pollution, poor water quality and sanitation, and, as mentioned above, climate change. For this reason, it is critical that we invest to create sustainable natural and urban environments to build healthy and resilient communities.
Climate change, mass migration, and mental health
Mass migration and climate change are interconnected. As stated by Climate Foresight,
"A planet that is unstable leads to an unstable society, violence and insecurity. As certain areas are more affected than others, this leads to mass movements of people seeking better and more stable alternatives. Therefore, understanding the climate-migration nexus can become a key to both solving the climate crisis and the migration crisis. If we continue to treat them separately we are failing to see the bigger picture."
Even though skeptics might argue that the interdependency between human mass migrations and climate has always existed, this interdependency has been aggravated and made more unstable by phenomena like global warming, increasing extreme weather events, and rising sea levels. As mentioned, climate change is causing both long-term changes (which happen gradually but persistently) and extreme events, both of which have an influence on human migrations:
Extreme events are likely to result in temporary mass displacement, as the people affected are often able to return to their homes
Long-term changes, however, are more likely to induce permanent migrations, as people need to abandon their land because of desertification, reduction in the fertility of the soil, sea-level rise, etc.
Even though it is difficult to accurately estimate the exact number, the most frequently cited estimate by the UN International Organization for Migration is 200 million environmental migrants by 2050, moving either within countries or across borders, permanently or temporarily. (Source: Climate Foresight)
Climate change and human migration are also closely intertwined with mental health. It has been laid out in studies that migration can cause considerable psychological stress because many factors, such as the loss of social and family networks, overall pressures to adapt to the new social environment, discrimination, difficulties related to new language acquisition, economic hardship, lack of legal status, and unequal access to services. (Source: International Organization for Migration)
Children are even more impacted by climate change and migration than adults, and are more likely to show continued trauma-related symptoms. Disruptions in their routines, being separated from caregivers because of emergency evacuations or displacement, and parental stress after a disaster all enhance children's distress. Even though children can be very resilient and overcome these issues over time, they should be monitored for long-term effects of chronic stress. (Source: Lancet Commission on Health and Climate)
One example that stands out is the one of Canada, whose rate of warming has been higher than most other regions in the world. The country has seen an increase in intense heat, which has serious impact on human health and hit vulnerable populations in urban centers the hardest – specifically, babies, children, and seniors, and people in poor health conditions. In 2016, climate change was likely a major contributor to Canada's most destructive wildfire ever, in which around 88,000 people were evacuated in the state of Alberta. More than 2,400 homes and other buildings were destroyed. (Source: The Climate Reality Project)
Philippines is one of the most vulnerable countries to climate change according to the 2017 world risk report. More intense droughts, higher sea level rise, water scarcity, more public health emergencies because of higher temperatures are some of the effects that will impact the country in the next decades.
Five of the 10 deadliest typhoons in Philippines' history occurred since 2006, and displaced thousands of citizens at a time. Typhoon Haiyan, by far the deadliest, was responsible for the loss of more than 6,300 lives, displacing four million people, and causing USD 2 billion in damages in 2013 alone. (Source: The Climate Reality Project)
These projections paint a bleak picture for the country and sound the alarm about the consequences of inaction to counter climate change.
Investments in prevention
As an impact investment manager, AvantFaire is actively investing in projects and companies that have a positive social and environmental benefit for society. This is certainly a way to act on the root cause of mental health problems created by developing unsustainably. However, at AvantFaire we want to directly contribute to improving mental health, by investing in companies that improve people's lives and well-being, represented by the following UN SDGs:
(Pictures: UN)
Mental healthcare policy and funding has historically been more reactive rather than preventative. In fact, studies show that, despite the obvious benefits, less than 4% of research funding has focused on prevention. (Source: Big Society Capital) At AvantFaire we recognize that there is an urgent need to invest and innovate to prevent mental health issues. There is an increasing array of innovations focused on prevention, such as integrated care with mental health practitioners and peer-to-peer support networks. There are of course barriers to adopting and scaling new solutions around mental health and prevention of mental health issues, especially in relation to the research behind some innovative models, which must be sound. (Source: Big Society Capital)
We remain positive that impact investing can play a fundamental role in supporting innovative companies that will apply rigorous research in the area of mental health. Impact investing plays a pivotal role in the transition towards developing more sustainable cities and communities (UN SDG 11), which are of fundamental importance to ensure that people can live and work in environments and communities that are conducive to a positive mental health state. As always, let us know your thoughts in the comments section of the LinkedIn post.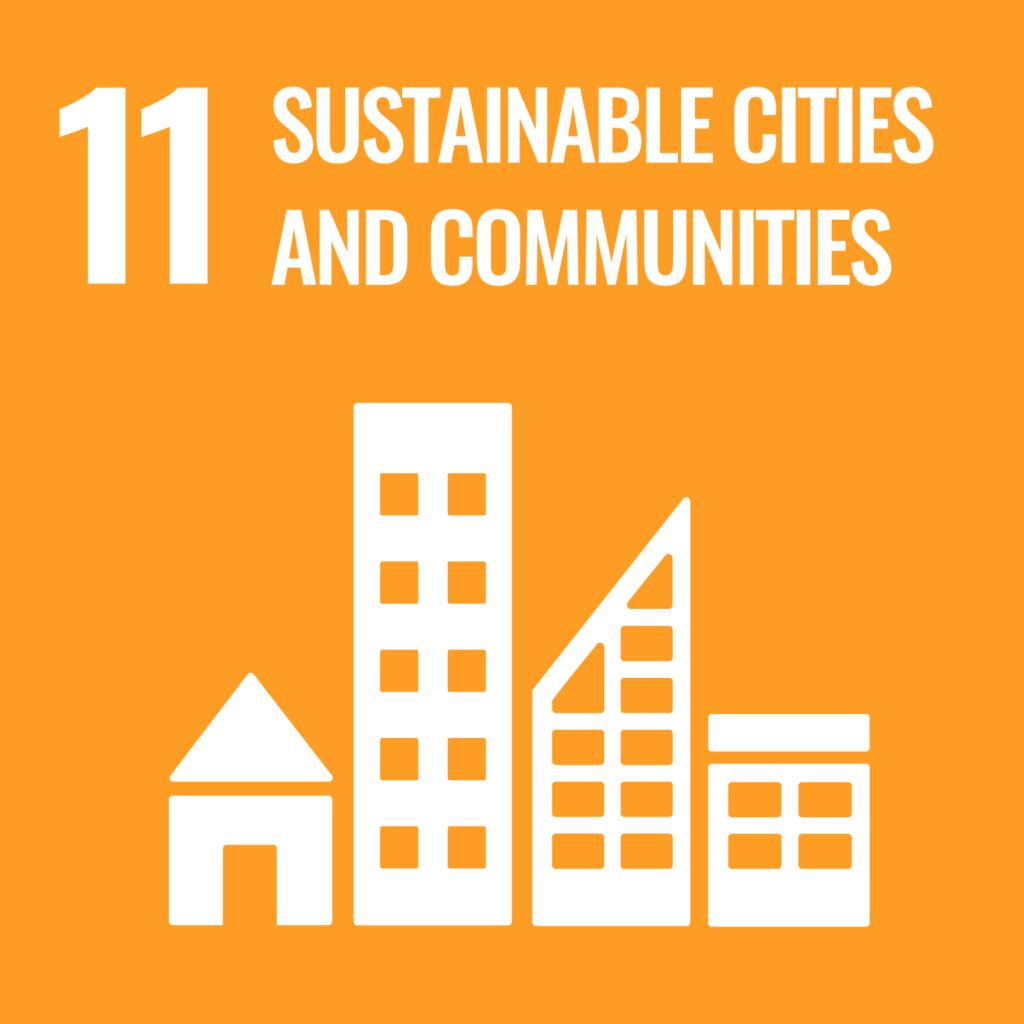 (Picture: UN)