The Association of the Luxembourg Fund Industry (ALFI) hosted the "Transfer Agent & Asset Servicing Forum" in Hong Kong on 4thSeptember 2019. More than 100 delegates attended the event to get the latest perspective on alternative investments, financial technology and challenges in fund operation.
Ms. Catherine Chen, founder and managing partner of AvantFaire Investment Management Limited, was invited to a panel titled "How Luxembourg Can Help in Asian Alternative Investments", in which the majority of the discussion concerned ESG investments.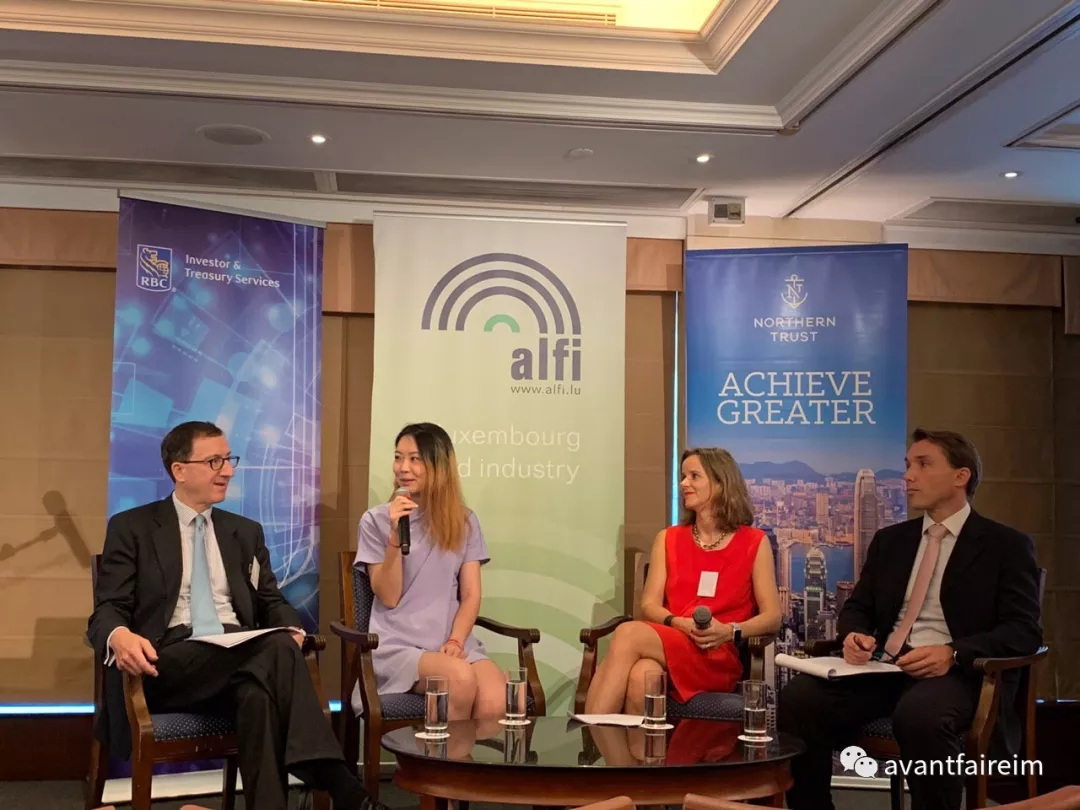 (Together with Mr. Andrew Gordon, RBC; Amelie Delaunay, ANREV; Alessandro Silvestro, Lemanik Group)
During the panel, Ms. Chen elaborated how AvantFaire adopted ESG framework in two folds – internally in its company's operation such as savings in energy, air-conditioning and paper consumption, and externally in its investment process from investment project screening to impact result reporting. She also appreciated the role of Luxembourg as a centre of ESG education, such as hosting the annual Sustainability Forum to evangelise the ESG investment theme, creating "LuxFLAG ESG Label" to endorse genuine ESG practitioners, and acting as a knowledge centre of ESG for like-minded investors to cluster its ecosystem. To make the ESG theme sustainable, Ms. Chen reckoned the necessity of standardization of reporting, available of data and favourable policies from the government.
Ms. Chen concluded the panel by sharing the challenges in raising ESG funds since investors tend to invest in familiar products and lack the concept of asset allocation. She emphasized that impact investment managers would need to use a "design-thinking" approach to produce both financial and social returns without trade-offs, and keep investors educated and updated with the latest ESG trends and concepts.
以上报道为我司创始人兼合伙人陈聪女生于2019年9月4日在卢森堡基金协会举办的论坛上关于卢森堡基金结构、影响力投资在欧洲及亚洲的应用、以及卢森堡金融管理局为影响力投资提供的标准及注册进行的演讲。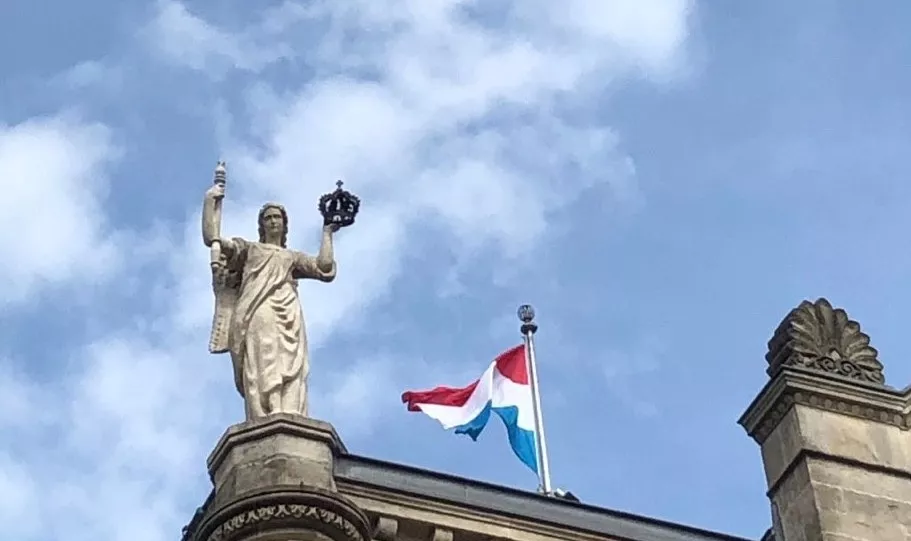 (Photo Credit: Catherine Chen. View of Grand Ducal Palace of Luxembourg.)