Dear friends of AvantFaire, this is Catherine. In my previous article, I brought up my perspective, experience, observation and vision in green finance to the practitioners in China as a financier and a green finance leader. In this last article of my trilogy, I will discuss in depth about different facets in green finance with a more operational and implemental perspective. I will share my industry resources with you, just like how the Japanese cartoon character Doraemon shares his magical gadgets with his friends from his treasure bag.
Catherine Chen
Founder of AvantFaire Investment Management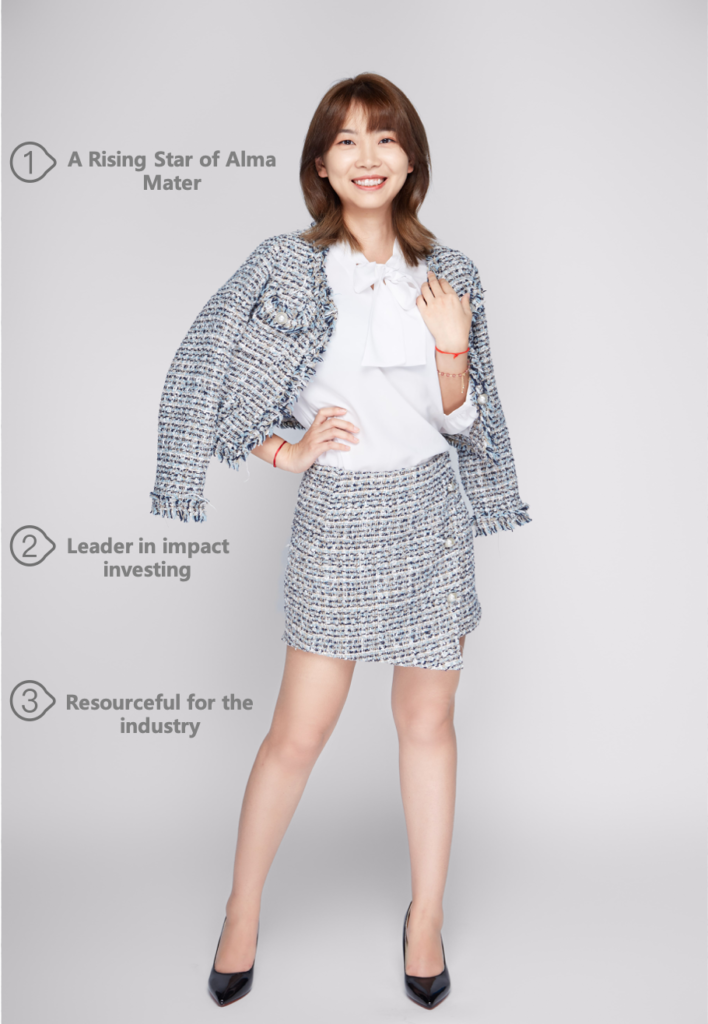 Part 3: Resourceful for the Industry
Part 03
Doraemon's treasure bag for the industry
Let me begin with a clarification. I was not born with industry resources. I possess them through long-term accumulation and personal perseverance. What resources have I got in impact investment and green finance? How did I get it? Here is my treasure bag.
The most important resources are discovered and accumulated by myself. This year is my tenth year in the green finance industry. I have been working in between asset management and green finance. I have been exposed to an array of green asset classes including bonds, mutual funds, private equity funds, small loans and other niche areas such as climate insurance, carbon emission trading, public-private partnership, poverty relief projects/investment products and blended finance. I have also made acquaintance with many green policy makers, decision makers and fund managers in Europe, Africa, the U.K, the U.S. and Canada. Frankly speaking, most of my acquaintances and friends are still working in the green industry mainly because it brings upon the good side of human nature. "You will find pleasure persistently once working in green finance." This industry fills with positive energy and runs in a virtuous circle. For example, when making impact investment in Asia, there are often some specific local issues to deal with. The good thing is that new ideas and solutions can usually be found in various industry engagement such as the green thematic events in Luxembourg (now being hosted virtually). In another example, I witnessed the discussion and formulation of green finance policies in North America and Europe, and witnessed some green finance operations in large financial institutions and central banks. My involvement in policy development helps me to steadily establish the impact investment practice of my company. It is certain that Europe and the U.S. have their own agenda and approach in green investing and likewise does China. There are always new ideas and innovations for progression which are exciting and intellectually challenging.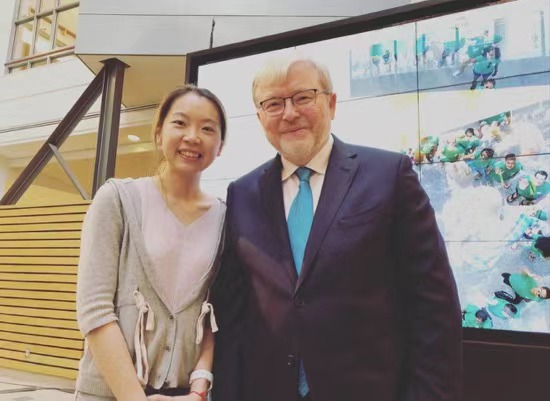 "I have for many occasion met Mr. Kevin Rudd, the former Prime Minister of Australia. He is currently at the 'Asian Society' headquarter in New York and is committed to investing North America's philanthropic capital into green industries in Asia."
Engagement with the government is another source of resources. Some may wonder if I intentionally build relationship with the government. In fact, having a constructive relationship with the government is important for licensed financial institutions. Some well-established and sizeable asset managers such as the Blackstone Group would have a dedicated team to manage their international and governmental relationships. Since the establishment of AvantFaire Investment Management, my company has built connection with chambers of commerce, consulates, and embassies representing about a dozen countries. These countries include green finance pioneers such as Switzerland and Luxembourg and those vulnerable to climate change such as Thailand and Philippines. AvantFaire has established collaborative relationships with these green finance practitioners and is currently introducing to the counterparts in Europe and the U.S. about the local challenge, environmental impact and execution of green projects in China, Hong Kong, and neighbouring developing countries. This is akin to the United Nations Sustainable Development Goal 17 – Partnership for the Goal to build a win-win situation for different parties. Through these collaborative work, many valuable experiences could be gained such as problem solving in project execution, effective engagement with investee companies, and communication on impact goal. In addition to the top-down relationship, the bottom-up business model can also make the project more efficient and successful. As an impact investment manager, I not only focus on pure success of the investment project but also pursue low-cost, high-efficiency, and comprehensive success with stakeholders (such as local communities).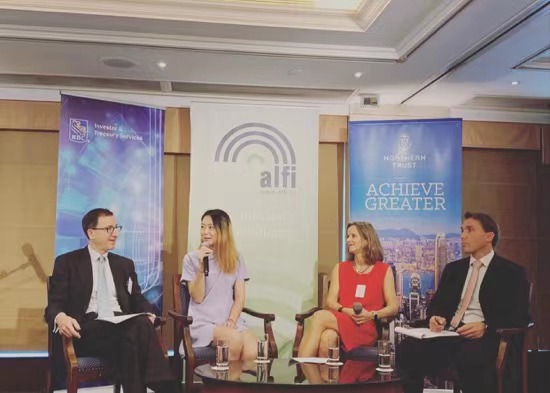 "The Green Finance Forum organized by the Luxembourg Finance Association with Royal Bank of Canada (my former employer) offered a pleasant discussion platform in green finance."
Resource is accumulated from engagement with my investee companies as well. Experience, knowledge and partnership are built up through working and helping my investee companies and providing assistance and advice to them. People may want to develop relationship by making business acquaintance and maintain regular contact as a relationship resource. I am not a buyer of this approach as it is a bit hypocritical. I believe it is easier and more genuine to build relationship and trust with those who had been working or fighting against headwinds together. A true understanding is the basis for establishing a cooperative relationship. If you know the real character of your partner, you can make the correct expectation and can foresee how to work together to achieve an effective win-win situation. Experience accumulated from execution of project is particularly important. For example, I have no experience in the sustainable clothing industry until I invested into one. Through the business operations of the investee company and the feedback discussion with the management, I am exposed to many data and technical knowledge about recycling. On the other hand, despite of the great effort made by this investee company on recycling (including treatment of plastic bottles and expired ammunitions), I still see the pollution which is very different from the image of what tourists would get at the same place. It makes me sad and emotional. In another example, I am not familiar with the seafood farming industry. After a simple industry investigation, I found that biodiversity depends on seafood which is the most vulnerable link in biodiversity due to pollution and over-harvesting. My knowledge accumulated from this project, which in turn, can be introduced to policy-making departments, university research institutions and cooperative companies in Africa and Nepal. Leveraging on the knowledge and experience accumulated throughout my green finance career, the projects I invested in would have information and relationship advantages and outperform in the competitive environment.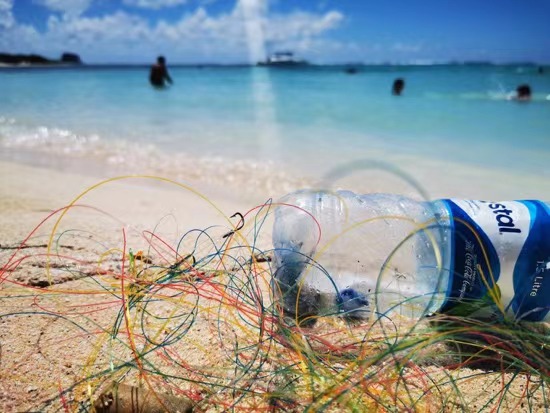 "The azure blue Indian Ocean is the last piece of paradise on Earth for marine biodiversity, but we have also seen 'unidentified objects' and plastic bottles entangled in fishing nets."
After working in green finance and impact investment for such a long time, I have become a treasure bag of Doraemon in the industry. That means if you ask me a question or an industry relationship or a connection opportunity, I should be able to find at least one or two resources that can be useful for making impact investment and doing good deeds. My sharing of experience will conclude here. I will share more specific and practical operations and key attention areas in the process of green policy formulation and implementation in the future.
.
.